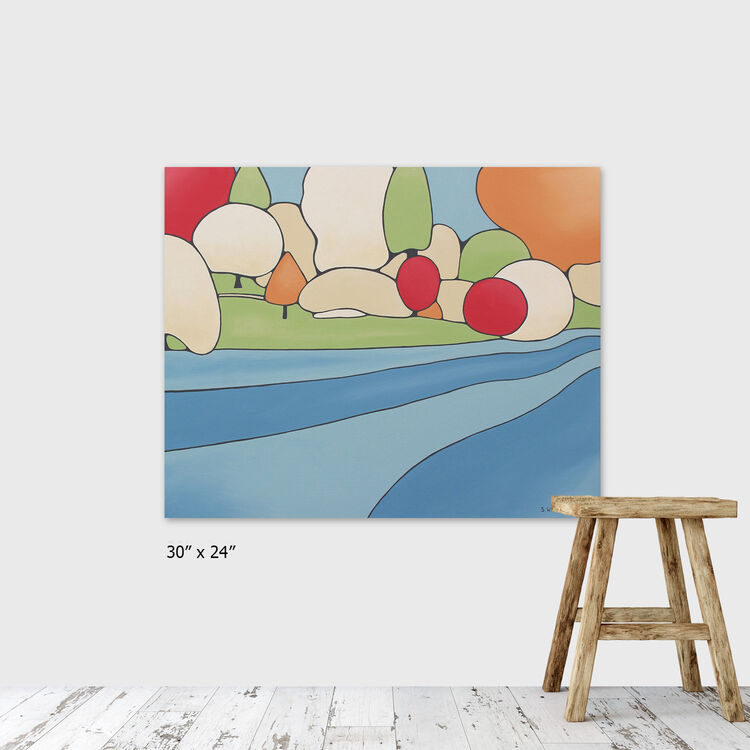 ACROSS THE LAKE AT STOURHEAD

I have recently painted this lovely colourful acrylic on canvas piece.

Its very much in the style of Clarice Cliff, although unintentionally.

Acrylic on box canvas.
30 x 24 inches.

The design continues around the sides so no need to frame.
Strung and ready to hang.
Finished with a matt varnish for protection against scuffs and dirt.

£395

Available to view or buy from First View Gallery at Stouhead, Wiltshire.
Ref: ACRSTO OP